This easy chickpea salad sandwich recipe from A Couple Cooks is messy, delicious, gratifying and everything in between. It's such a wonderful recipe for lunch at home or on the go. It's also good for a light dinner recipe. The crunch of the chickpea make it fun while the mayo makes it a smooth, creamy delight.
Ingredients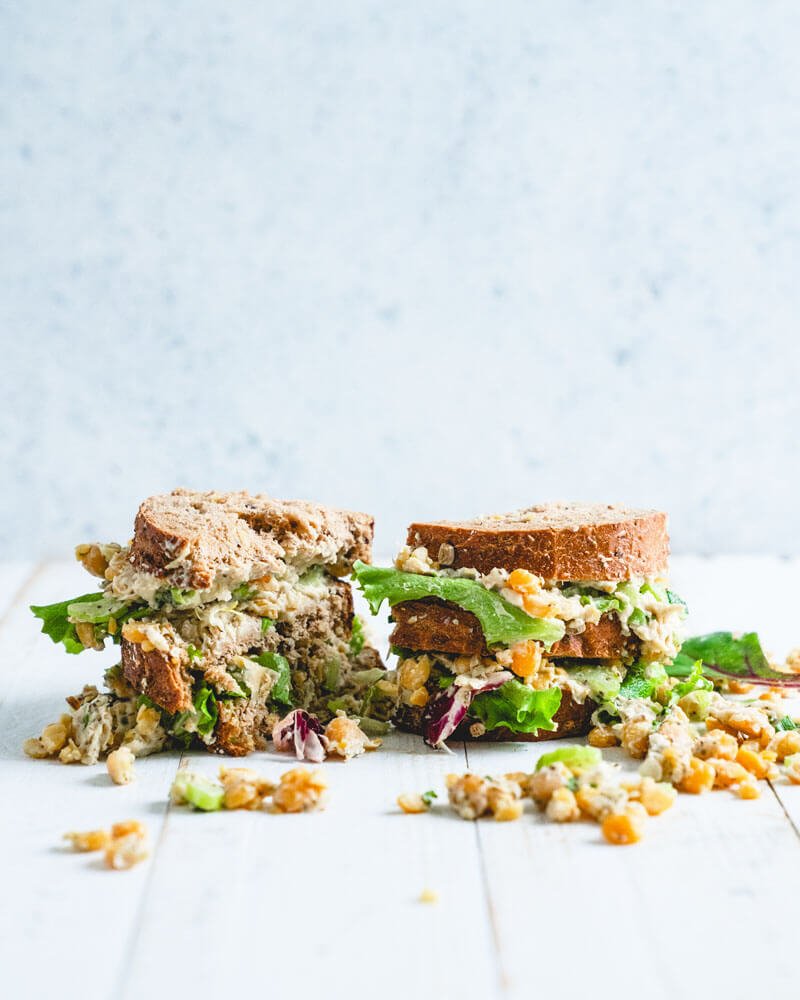 Instructions
Thinly slice the celery (if it's a large stalk, cut in half lengthwise first). Thinly slice the green onions.
Drain and rinse the chickpeas. In a medium bowl, smash the chickpeas with a fork.
Combine the chickpeas with the chopped celery and green onions, mayonnaise, lemon juice, and celery seed. Add about 1/4 to 1/2 teaspoon kosher salt, depending on your chickpea brand and taste preferences, and fresh ground pepper to taste. Taste and salt until the flavor pops! If the salad is dry, add more mayonnaise (cooked chickpeas have a drier texture than canned).
Assemble the chickpea salad sandwich: If desired, spread the bread with hummus (this amps it up a bit but not required). Top the sandwich with lettuce or greens and chickpea spread.
Have you tried this easy chickpea salad sandwich recipe? How did you like it? Did you make any modifications? If so, what were they?