This Epic Vegan Chocolote Chip Cookies recipe by Lemons & Sea Salt is divine. It's just what you want in a classic sweet favorite. These cookies come out crunchy on the outside and soft and chewy on the inside. Simply delicious!
Ingredients
Wet Ingredients:
Dry Ingredients: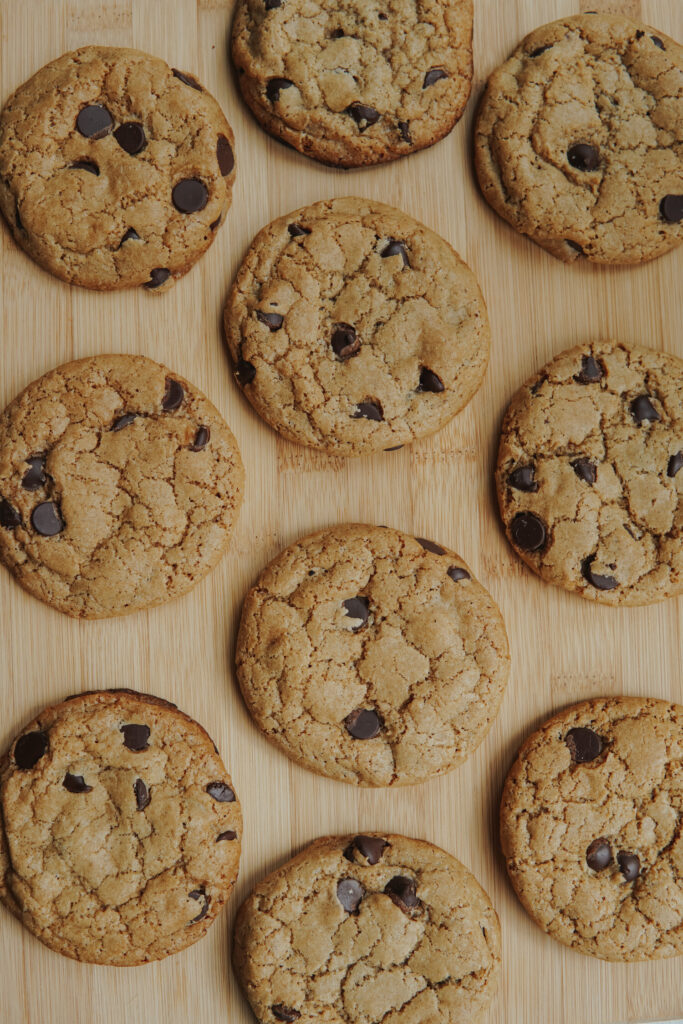 Instructions
Preheat the oven to 375 degrees (F).
In a mixing bowl, cream together the wet ingredients until fully combined.
In a separate mixing bowl, combine all of the dry ingredients and sift out any lumps with a sifter or fork.
Slowly combine the dry ingredients into the wet ingredients. *I find mixing with a wooden spoon is best. The mixing process may take some time but you'll get there.
Once fully combined, add the chocolate chips and fold them into the dough.
On the greased baking sheet(s), roll the dough into evenly sized balls (check side note 2) and space them 2 inches apart. Bake for 12-15 minutes and allow them to cool on a cooling rack or wait until they are 80-90% of the way cooled before plating them.
Side Notes:
If you don't have cold butter on hand, refrigerate the cookie dough for roughly 20 minutes prior to baking.
I used a 1/4 cup measuring cup to scoop out my dough evenly.
Cookies on dark baking sheets bake faster than light baking sheets so keep a close eye on any cookies baked on a dark baking sheet.
Have you tried this Epic Vegan Chocolate Chip Cookies recipe? If not, you don't know what you're missing!