Here are our top 3 online vegan grocers…
Depending on where you live if you are vegan you may not always feel up to a tenth trip to the grocery store for fresh produce. On the other hand, you may not be near any grocery stores with many vegan options. Either way thanks to online vegan grocers vegan food options are now accessible to most everyone no matter where you live. Of course some have better options than others. Furthermore, some have more price mark-ups than others. Let's take a look at some of the top options to see how they compare.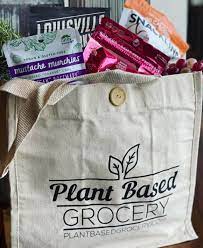 Amazon ranks at the top of the list. Thanks to Amazon's acquisition of Whole Foods Market vegans who live in close proximity to Whole Foods Market can have their groceries delivered for little to no additional cost. Unlike other companies who bump up pricing, Amazon keeps pricing comparable to regular grocery stores. Thus, it's as if you took a trip to the grocery store minus the hassle. Another benefit is that through the Amazon – Whole Foods option you can receive your groceries same day. Talk about convenience. This is a vegan's dream come true.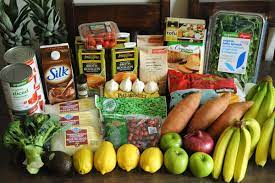 An alternative to Whole Foods Market via Amazon is Billion Vegans. Billion Vegans' selection isn't as comprehensive as Whole Foods Market. However, they do offer many of our favorite brands. Pricing is comparable to that of your neighborhood grocer. Delivery fees and times are reasonable. Cons are that they don't offer any cold meat alternatives and they charge extra for ice packs.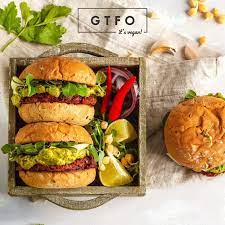 Next up is Vegan Essentials. Veganessentials.com offers many of our favorite brands. Delivery is fairly quick, not more than a few days. The cons are pricing, availability and cold pack fees. Pricing is slightly inflated and that's not including the rather high delivery fee that you'll incur. Also, too often items are sold out. However, they seem to restock fairly quickly. Though this is of no consequence if you need the item right away. Additionally, Vegan Essentials only has limited options. You definitely won't be able to do all of your grocery shopping with them. Finally, Vegan Essentials charges a fee for items requiring a cold pack. Overall, for those who do not live in close proximity to a Whole Foods Market or any other brick and mortar vegan grocer Vegan Essentials is the next best thing.
Either way you slice it being vegan just got easier. Like everyone else, convenience is now at our fingertips. Shopping for groceries online is likely something that many vegans never thought imaginable. Yet here we are with infinite online possibilities.
What are your top 3 online vegan grocers…