Our vegan friendly travel destination of the week is Warsaw, Poland. Most visit Warsaw for the castles, architectural gems, natural sights, old town vibes and upscale restaurants. Then there are those who are culture and history buffs who visit Warsaw for the educational attractions.
At either rate, now vegans can equally enjoy a trip to Warsaw for those same reasons and more. Here are some fab vegan-friendly restaurants to check out between your exciting tourist excursions in Warsaw.
Vega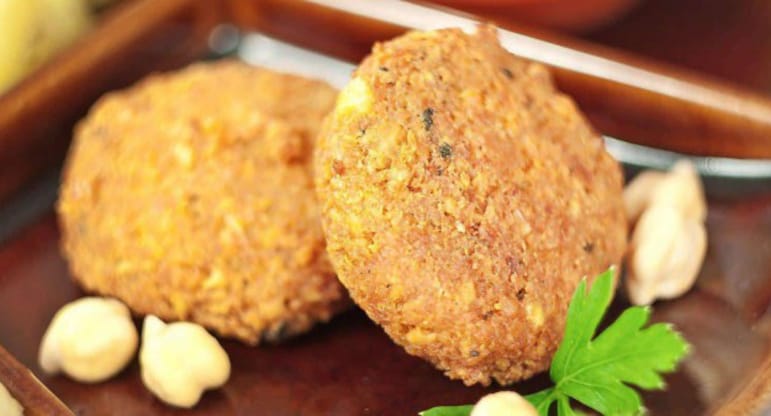 Vega is a restaurant that you'll conveniently find all over Poland. A super affordable eatery that is full of vegan deliciousness, Vega is the perfect place to get some fab vegan eats. Vega serves up a variety of Indian influenced dishes like samosas, curry, potatoes, salads, soups, cakes, and desserts. It's cantine style so it's self-serve and you'll primarily find one-pot dishes on the menu. However, you can also create your own meal consisting of a soup or salad starter; an entree such as a kofta or burger-like variation or starch (potatoes/rice). However you do it, Vega is a great place for cheap delicious vegan eats.
Mango Street Food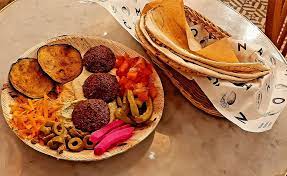 The perfect mixed crowd restaurant, there's something for everyone to eat at Mango Street Food. Mango Street Food is another eatery that you'll find all over Warsaw. As you may have guessed, Mango Street Food serves up several dishes that include mangoes in the ingredients. So at Mango Street Food you'll find things like vegan burgers with mango sauce and mango smoothies. Mango Street Food also serves up huge platters of hummus, baba ganoush, falafel, avocado, and pita as well as salads, soups, and packed vegan plates. They also offer some of the best kebabs ever filled with tasty seitan, fresh veggies, and creamy, delicious vegan sauce.
Krowarzywa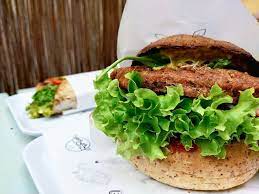 Krowarzywa is a vegan burger chain with locations all over Warsaw. At Krowarzywa you get to literally create your own burgers, wraps, and salads by choosing all the ingredients. Some ingredient options include tofu, seitan, chickpeas, veggies and patties. In fact, they offer six different types of vegan patties! Made from your choice of either bulgur with chard, black sesame and Polish herbs, lentils with tofu, radishes and herbs, leek with nuts, tofu and herbs or nettle with millet groats and tofu. There are just so many options to mix and match to build the perfect burger.
Some add-ons include lettuce, onion, gherkins, tomatoes, beetroot, vegan feta, vegan cheese, or your choice of handmade dressings made from dill, wasabi, or vegan mayo. To top it all off you even get to choose the rolls. Then wash it all down with one of their rye-based fermented original drinks including Fritz Kola and kwas chlebowy.
Vege Miasto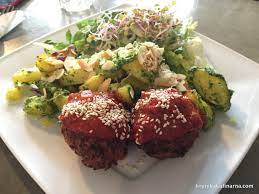 Vege Miasto offers a unique menu mixing vegan takes on traditional Polish food with international dishes from Italy to the Middle East. There are lots of raw food options. So you'll find menu options like vegan pierogis, pasta, pizza, stuffed potatoes, burgers, wraps, and pancakes. Vege Miasto also offers an exquisite selection of dressings, some of which include raspberry vinaigrette and plum BBQ. You'll also find an array of cakes, pies, and ice cream. Enjoy a slice of pumpkin 'cheescake', blueberry cashew tarta, banana strudel or some delicious ice-cream.
At the same time Vege Miasto offers meals that are creatively well balanced and tasty. So expect minimal to no use of refined sugars, soy or wheat. However, ultimately you can look forward to a very satisfying meal.
Youmiko Vegan Sushi
If you're struck with a sushi craving, be sure to stop by Youmiko Vegan Sushi for a life altering experience. All of Youmiko Vegan Sushi's menu options are insanely creative and taste absolutely amazing. With it's trail of raving reviews, Youmiko Vegan Sushi is the place to go for beautifully arranged food, reasonable prices, and mind-blowing, delicious vegan sushi. They even have some sweet tooth options. So be sure to leave room so that you can try their sweet sushi or peanut butter ice cream for dessert.
Momencik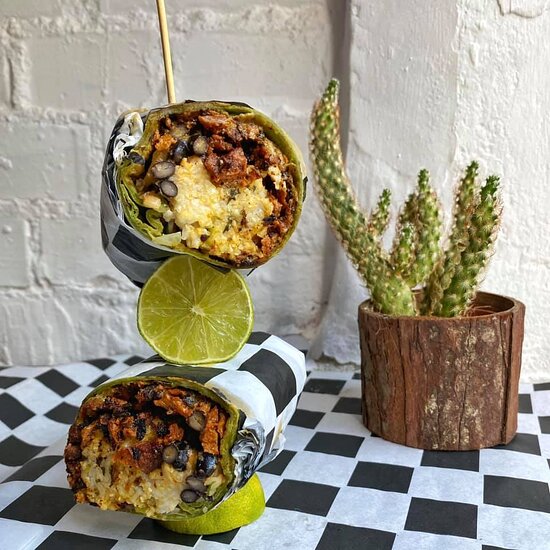 Momencik offers vegan Mexican food in Warsaw. They serve burritos, tacos, tostadas, tortillas, nachos, guac and chips and more. So for a little international flair stop by Momencik.
Have you visited our vegan friendly travel destination of the week, Warsaw, Poland? Where did you find the best vegan eats?