This vegan lemon pound cake by mydarlingvegan.com is simply delicious. It has a light, refreshing flavor and a rich, decadent texture. It's delightful as a dessert or midday snack. Ultimately, it's the perfect reminder of how enjoyable the simple things in life can be.
Ingredients
Vegan Pound Cake
Lemon Glaze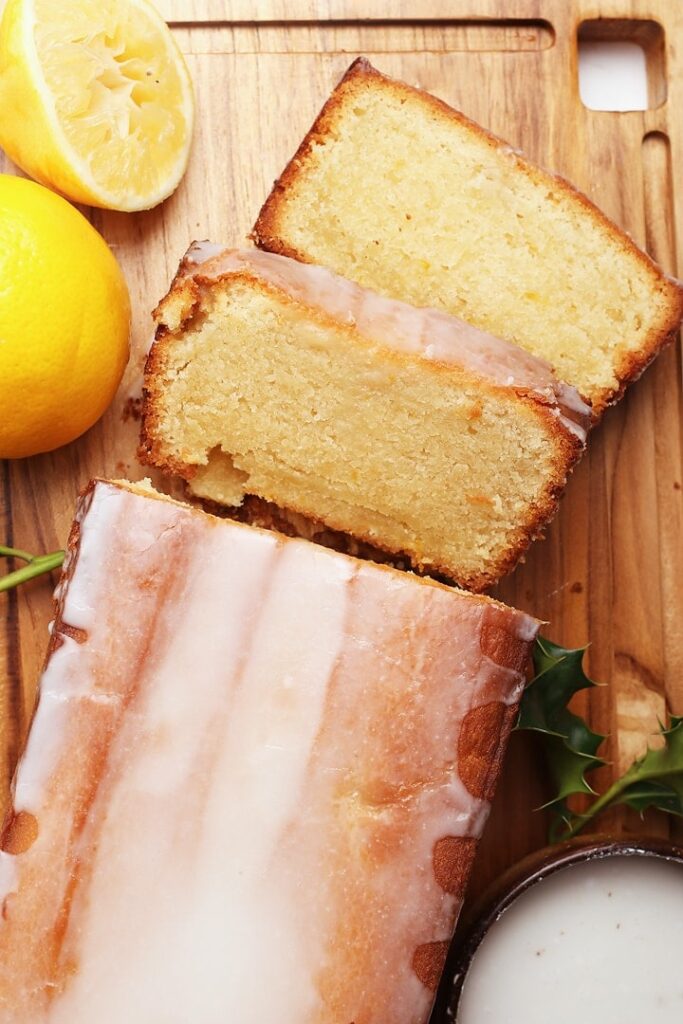 Instructions
Preheat the oven to 350 degrees F. Spray 1 loaf pan and set aside.
In a medium bowl mix together flour, baking powder, and salt. Set aside. In a separate bowl, combine coconut oil and lemon juice. Set aside.
In a stand-up mixer or an electric handheld mixer, beat together the butter, sugar, and lemon zest until light and fluffy. With the motor running, add vegan sour cream, scraping down the sides as necessary. The mixture will appear to have separated at this point, but it will come back together.
Alternating wets (oil and lemon juice) and dries (flour mixture) add in three batches, scraping down the sides as needed, ending with the flour mixture until it just comes together. Do not over-mix.
Pour batter into prepared loaf pan and smooth top. Bake until cake is golden brown (about 50-55 minutes), and a toothpick comes out clean when inserted in the middle. Remove from oven and let cool for 30 minutes. Flip out onto wire racks and allow the loaf to cool completely.
To make the lemon glaze, combine powdered sugar and lemon juice until smooth and pourable. Pour over the cooled loaf pan. The glaze will harden as it cools. Keep at room temperature, tightly wrapped, for up to 3 days. This cake can also be stored in the freezer for up to 6 weeks.
Recipe Notes
Bake until a toothpick inserted in the middle comes out clean. If the cake starts to get dark around the edges, you can cover it in tin foil to bake the last 10 minutes.
Want variation? Make my Orange Poppy Seed Pound Cake by swapping out the lemon juice/zest with orange and adding 1 1/2 tbsp of poppy seeds to the dry ingredients