These No Bake Cookies by Love & Lemons are finger-licking, delectable and absolutely yum-filled! Though of course the best part of this recipe is the simplicity. No bake says it all and that makes it all the better. The quicker to eat them with my dear.
Ingredients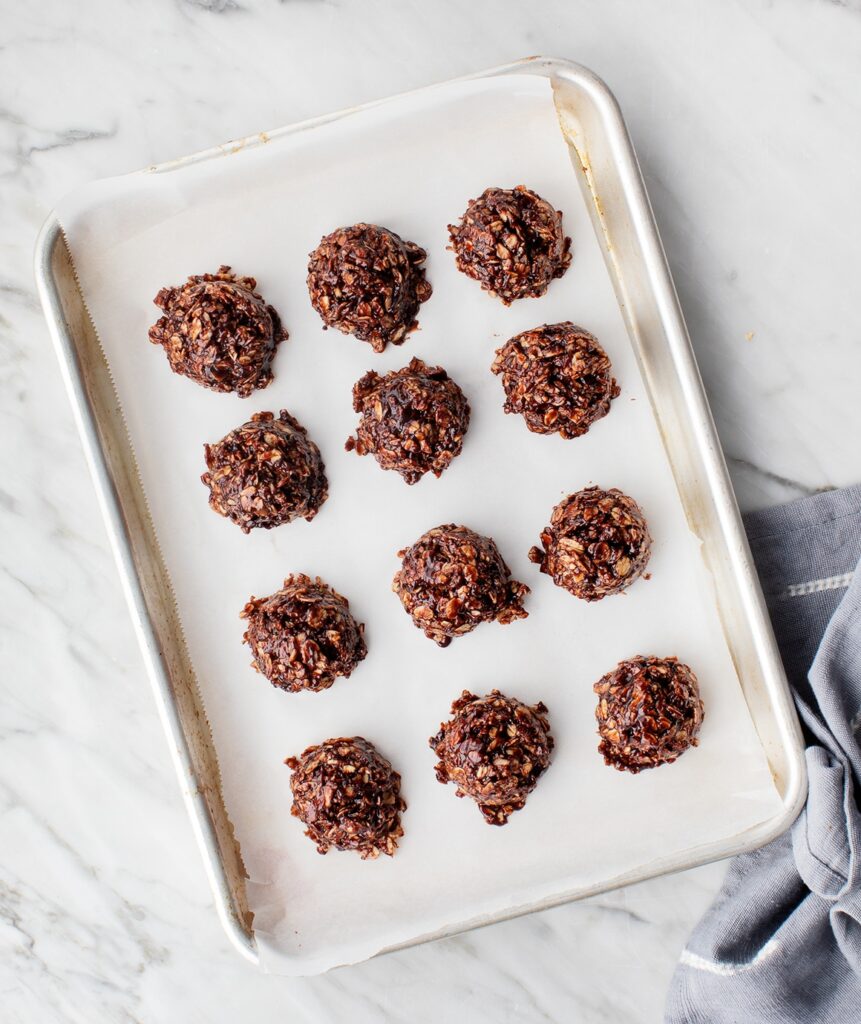 Instructions
Line a large baking sheet with parchment paper.
In a medium saucepan, melt the coconut oil over medium heat. Add the maple syrup, almond milk, cocoa, peanut butter, and vanilla and whisk to combine. Bring to a boil for 2 minutes, stirring often.
Remove from the heat and stir in the oats. Use a 2-tablespoon cookie scoop to scoop the batter onto the baking sheet. Chill for 30 minutes or until firm.
Have you tried this No Bake Cookies recipe? How was it?